Ideo Charan 70-Riverview Agency Day 
We extend our sincere appreciation to the esteemed agency partners who graced us with their presence at the Ideo Charan 70-Riverview Agency Day. This exclusive event, held in collaboration with Ananda Development, proved to be a resounding success, leaving an indelible mark on all attendees. 
The event witnessed a remarkable turnout, with over 100 agency partners converging to explore the extraordinary project. Their unwavering enthusiasm, support, and engagement throughout the day were truly commendable, setting the stage for a vibrant atmosphere of collaboration and opportunity. 
Attendees had the privilege of immersing themselves in the stunning river view, a hallmark of Ideo Charan 70-Riverview. With great enthusiasm, they seized the opportunity to familiarize themselves with the project's remarkable facilities and tour the completed units, all the while relishing the networking opportunities against the backdrop of the rooftop's breathtaking vista. The occasion was further enriched by the inclusion of a lucky draw, adding an element of excitement and anticipation. We extend our warmest congratulations to the fortunate winners, who now have the opportunity to create unforgettable memories during their upcoming 3D2N Pattaya trip. We express our deep gratitude to all agency partners who contributed their valuable insights and expertise, enhancing the overall experience and underscoring the immense potential of Ideo Charan 70-Riverview. Together, we celebrated the myriad possibilities this exceptional project offers to both investors and homebuyers.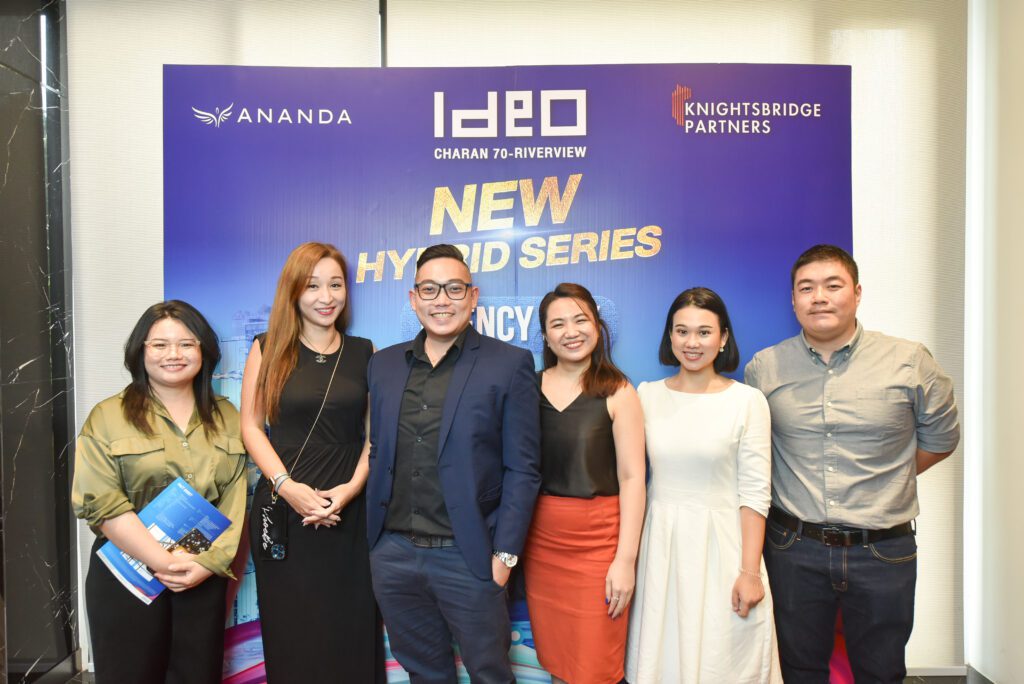 We would like to reiterate our sincere appreciation for the dedication and commitment demonstrated by our agency partners in making this event a resounding success. Your participation and active involvement played an integral role in creating an environment conducive to fruitful exchanges and professional networking. Moving forward, we eagerly anticipate building upon this success and fostering further collaborations with our esteemed agency partners. 
To agencies interested in joining our Global Agency Network, please do not hesitate to contact us. For potential clients interested in this project, we encourage you to connect with your designated agent. If you have yet to establish such a connection, we would be delighted to introduce you to our network of trusted agency partners. For any additional assistance or inquiries, our team remains at your disposal. 
You can reach us via email at info@knightsbridge-partners.com or through WhatsApp/Line at +852 6223 9988. Once again, we extend our heartfelt thanks to all agency partners for their invaluable contributions, and we look forward to continued success in the future.