Origin Property PCL and Knightsbridge Partners Form Partnership to bring the ORIGIN Kathu-Patong to global market.
The ORIGIN Kathu-Patong, a prominent project by the esteemed developer Origin Property PCL, has recently entered into a partnership agreement with Knightsbridge Partners. This collaboration brings together two key players in the industry, aiming to create a successful business alliance. The ORIGIN Kathu-Patong, has gained significant recognition for its outstanding offerings in the Kathu area. Recognizing the potential of this project, Knightsbridge & Partners eagerly signed the partnership agreement, highlighting their shared vision and commitment to excellence.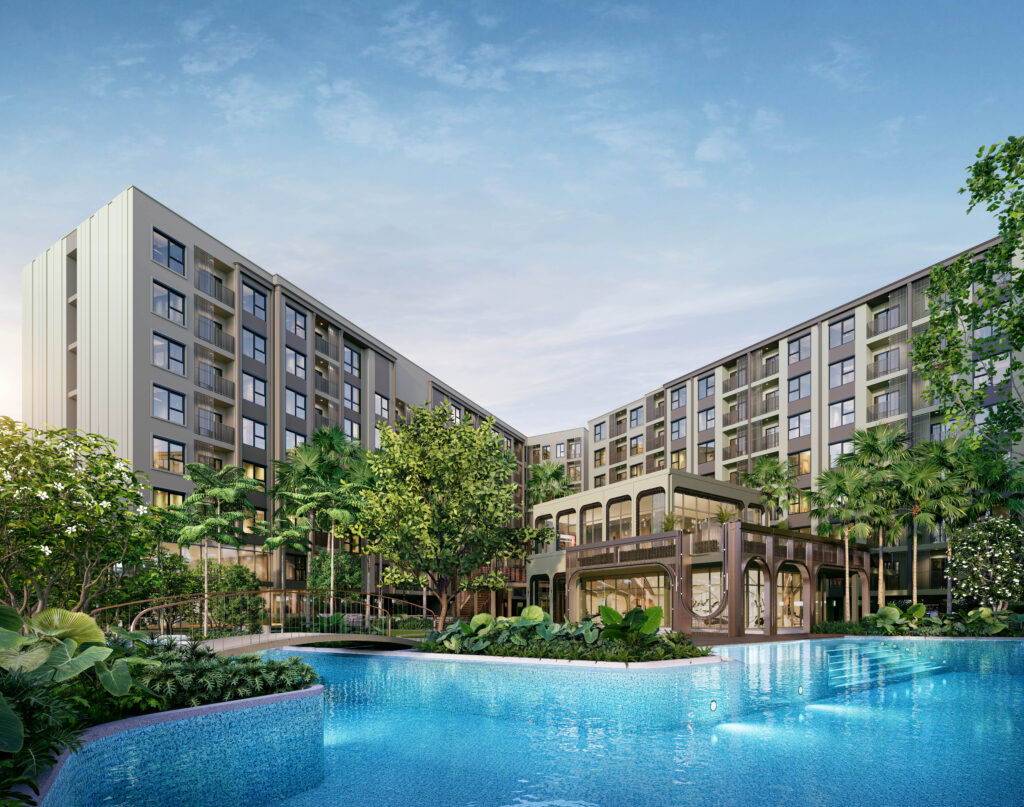 The partnership signifies a strong response to the growing market demand for exceptional real estate opportunities. The success of the previous project, The ORIGIN Centre Phuket, which sold out within a remarkable six weeks, propelled Origin Property to swiftly announce their latest undertaking, The ORIGIN Kathu-Patong. Strategically positioned between the Kathu and Patong districts, The ORIGIN Kathu-Patong is a highly anticipated condominium development. Boasting three low-rise buildings, it offers an array of luxurious residential units, complemented by retail spaces. The project holds an impressive value of approximately 1.4 billion baht. This partnership agreement between The ORIGIN Kathu-Patong and Knightsbridge Partners sets the stage for a prosperous collaboration, combining their expertise and resources to deliver unparalleled offerings in the thriving Phuket real estate market.